Today while reading the blogs I follow I ended up finding out about
Gabe's Gifts
. After reading Amanda's story, I'm inspired to become a "blanketeer" for
Project Linus
.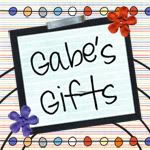 Amanda has pledged to make a blanket a month for a whole year and will be collecting blankets from others to donate in her son Gabe's name.
I have a friend who makes beautiful quilts and passes on her scraps to me. I definately find a lot of use for them, but often have way more than I know what to do with. This should be a great way to reduce my stash of fabric and help others in the process. I'm planning on doing a tutorial of my creation soon.
In the mean time, if you are looking to participate, Amanda will have weekly tutorials every Monday. There are tons of great tutorials all over blogland and many free patterns at places like
Michaels
,
Joann's
,
Lion Brand
, and
Ravelry
. Send me a picture of what you make!